Watch console program exeuction, show change, DOS equivalent to Unix watch
Version
Download
Intro
LLwwatch emulates the unix/linux command watch and runs a command multiple times showing the output, optionally highlighting the changes and/or homing the cursor.

Help Banner:

Example Scrolling
Example of default scrolling of watched program output with hightlighting.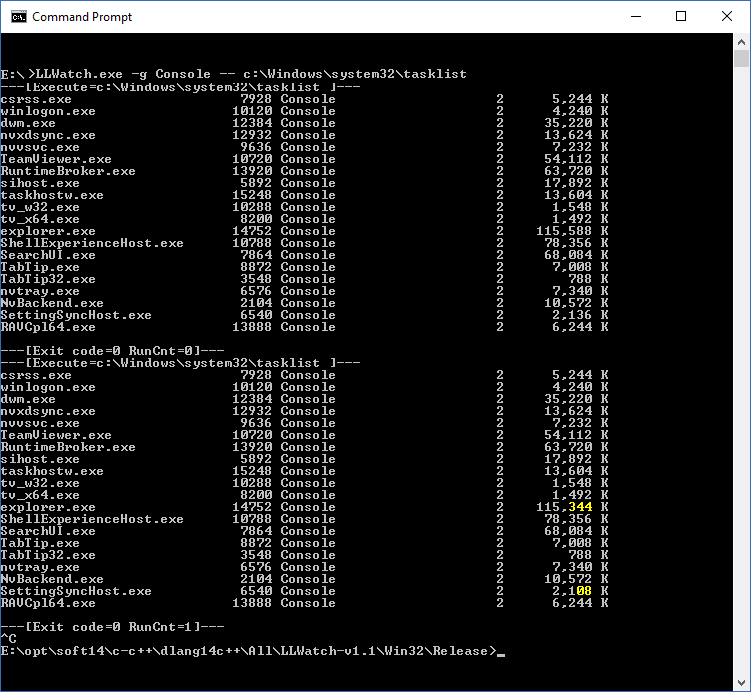 Example Homing Cursor
This example shows results when using the -h switch to enable "home cursor" option. The screen is cleared before the firs execution, but only optionally highlighted on subsequent cycles.